Innovative and inclusive safety solutions for utilities.
Oxford Gas Products develop innovative and inclusive safety solutions for  utilities.
We use our 20 years of experience in the gas industry and product design to deliver workable and award-winning solutions to real world problems in collaboration with GDN's. 
Our focus is keeping gas customers safe in their homes and supporting the engineering workforce in building safe gas networks.
Our knowledge of regulatory guidelines and compliance requirements make us a safe pair of hands to work with.
A deep expertise of design, engineering and innovation helps us resolve problems with new and unique solutions.
We are an Achilles approved supplier that knows how to deliver innovative and regulatory approved products to market.
Call us or send us a message to find out how we can help you with your utility innovation projects.
GAS
Our flagship range of EasyAssist® products are designed to keep gas customers safe at home.
Our focus on workforce safety considers the hidden dangers within every day tasks, helping keep your workforce as safe as possible on the job.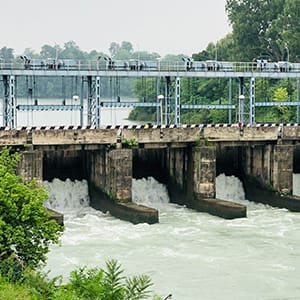 WATER
Our understanding of gas pipes extends to ones that deliver water as well.
We can help you with your innovation goals around delivering good quality water, sanitation and drainage services to your customers.
ELECTRICITY
Working with distribution network operators (DNO's), we can help understand your key priorities and commitment to your communities to deliver and maintain safe, reliable and resilient networks.
RENEWABLE
Hydrogen gas and low carbon futures are firmly on our radar. We have expertise in designing renewable solutions and sustainable products that meet customer needs.
Get in touch to find out how we can help you unlock a sustainable future and move towards net zero.
Making Gas Safety Simple
EasyAssist® is a retrofit device which attaches to the emergency control valve before the gas meter.
Pressing the stop button disconnects the gas supply.
With the added feature of a thermal actuation it will automatically disconnect the gas for you to keep you safe if it detects high temperatures*
It's easy and quick to install by a qualified engineer.
*High temperatures caused by fire of 93℃.
Winner of the Customer Focus award at the Energy Innovation Showcase and Awards.
Content credits: Cottonbro, Roman Odintsov, Kampus Production, Kelly, Bedrijfsfilmspecialist.nl, Sachin Mittal, Photomix Company, Vincent Delsuc, Kindel Media, Roman Odintsov and Pixabay from Pexels.